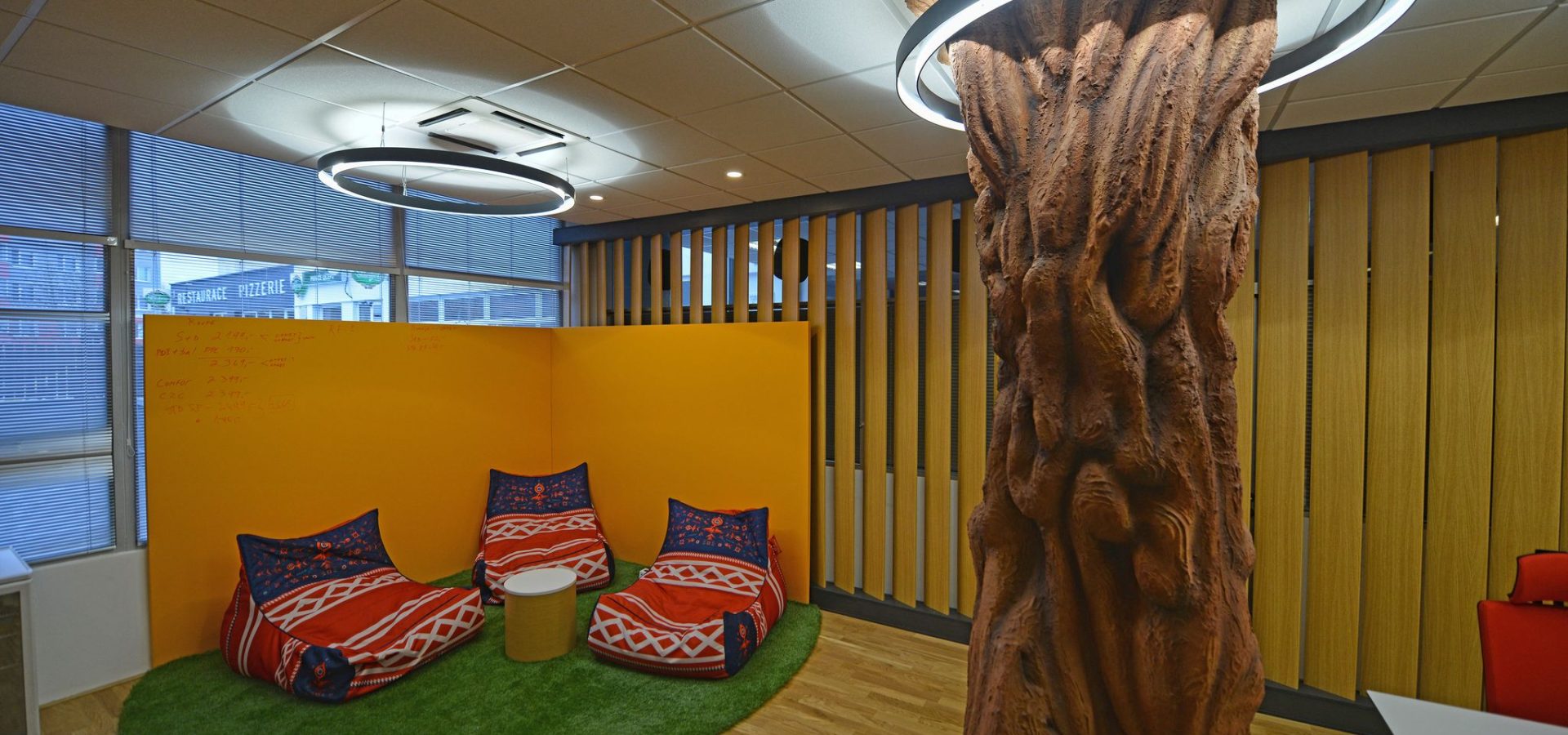 Smart Comp
The world of SMART Comp revolves around technology, life in the office of the company's marketing department is now taking place around a tree. At the same time, we were looking not only for a symbol of natural power, but also for a design element that would ensure a constantly alive feeling of "well being" in the office. Here, the tree is at the same time an acoustic partition, a stylish hanger and an unconventional shade – and thanks to the green grass carpet, it is also a relaxation zone where fresh ideas arise.
A giant piece of life in the middle of the office
Natural motifs penetrated into other corners of previously rather austere offices. The wooden floor, grassy islands, flowers or acoustic dividing panels made of wood are then complemented by interactive elements – for example, writable colored panels that serve as sketchbooks When preparing the concept, we were inspired not only by the latest trends, but above all by debates about the needs of current employees and visions of the company's development. PFor SMART Comp, we created everything from the complete takeover of materials for implementation, designs, visualizations, selection of materials to the complete fit out space including laying the floor, ensuring the "production" of a tree or light fixture.
Place:
Brno
Date of realization:
2017
Content of implementation:
office and seating furniture, typos, wallpapers
Pokračovat