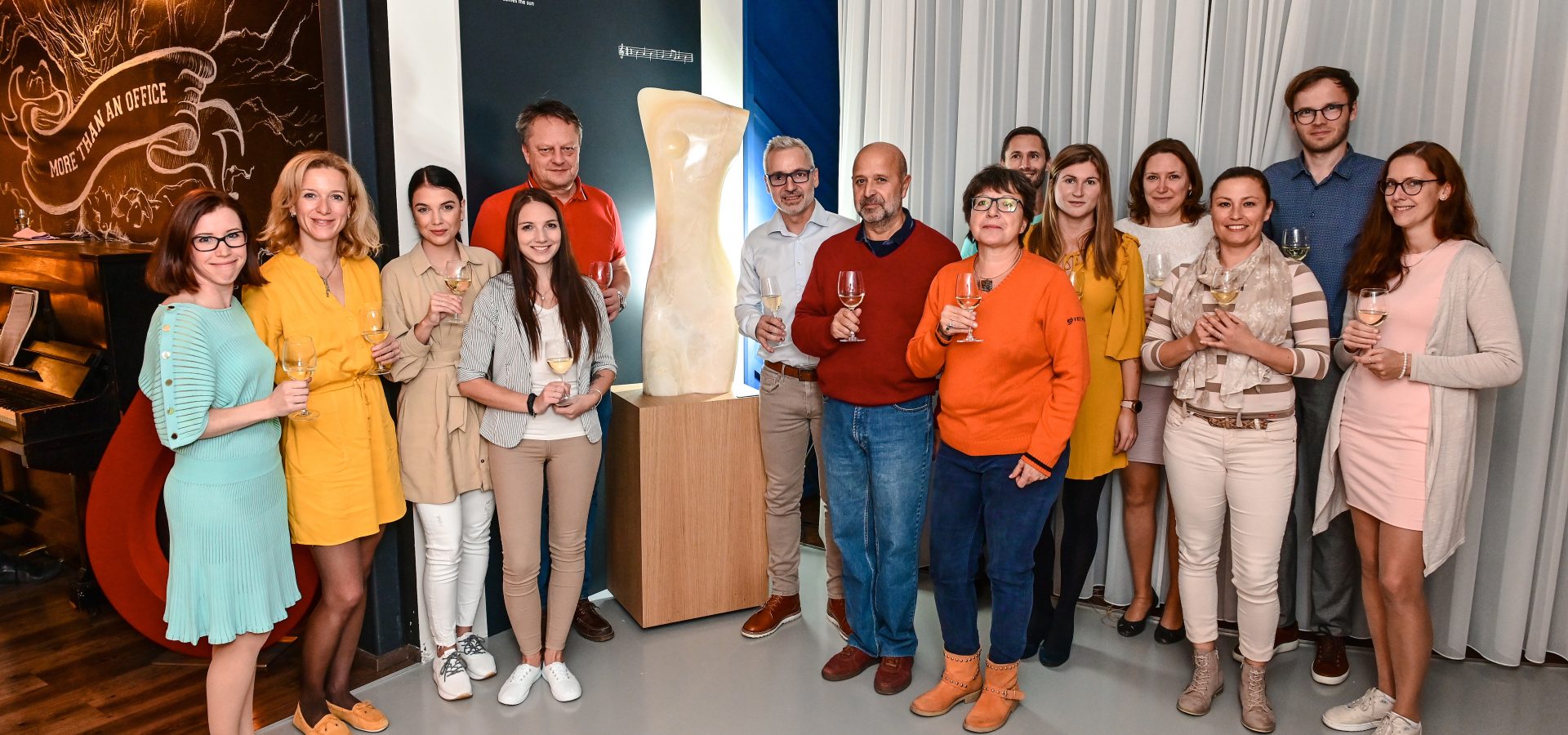 Onyx by academic sculptor Jindřich Plotic Stein
Pokračovat
While some might think that the Toka Design Gallery is just a showroom for furniture, in reality it's much more than that. It's a place where design, emotions, nature and art connect.
This kind of synergy we found in the work of sculptor Jindřich Plotica Stein, and so we commissioned him to create something special for our gallery. And so this week we held a private unveiling ceremony of the sculpture "Here Comes the Sun", which, made from dazzling onyx, will inspire us day to day.
Jindřich Plotica Stein, whose sculptures are more about the state of the soul than about matter itself, created this sculpture from onyx imported from as far away as Iran. This statue is about the dawn of our European culture on the Greek Islands. The artist commented that while creating this exceptional piece, he would often wander back to his youth, hearing the notes from the song "Here Comes the Sun" by George Harrison, of the Beatles.